To get your AirplaneHome for the latest discounted price by clicking here to goto the eBay auction.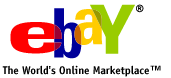 The total cost for an Airplane Home is $315K. This includes preparing the interior, painting the exterior, shipping and erection of the home on your land. You will have to own the property and bring utilities to the final destination. We will connect the utilities after erection.
We only require a $2000 fully refundable deposit to get started on your project. If we cannot physically put the home on your land (inaccessible) or cannot obtain permits to build, we will refund your entire deposit.

Let us know when you want us to get started.